Making Bowling Amazing is at the heart of everything we do
The QubicaAMF UK office, established more than 50 years ago, has a dedicated team of employees with over 100 years of experience. We proudly serve the needs of the bowling industry throughout the UK and Ireland, providing the perfect combination of bowling and mini bowling equipment, services and ongoing support to meet your specific business needs.
As the market leader we offer the best line of high-quality, innovative products for new and existing bowling and entertainment centres. 
With over a century of worldwide experience QubicaAMF has an installed base in over 10,000 centres in 90 countries. QubicaAMF employs the largest R&D team in the industry, and in the last 7 years we invested $30,000,000 to create our current product line.
QubicaAMF is privately owned by the Qubica founders who have no exit strategy and personally work in the business every day. Our company has no debt, an incredibly strong balance sheet and the largest revenue in the industry. This gives us the strength to invest more than any other company in our mission – Making Bowling Amazing. 
What really sets up apart? The quality and innovative power of our products are making the difference in driving our customer's long-term success.
There's more than one way to get in touch with QubicaAMF
We're here when you need us, anywhere you need us
News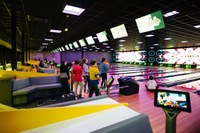 Aux Ateliers: The Unique FEC Concept Powered By QubicaAMF
May 17, 2022
May 2022 - Blooloop looks inside the ground-breaking €8 million complex created by two passionate French entrepreneurs…Aux Ateliers is one of the largest FEC complexes in France and is proof that sport, entertainment and gastronomy can coexist beautifully under one roof.
Read more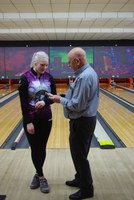 Izzy Fletcher in the record-books as first female to bowl sanctioned 300-game on string machines in the United Kingdom
Apr 01, 2022
Izzy, who won't reach the age of 18 until September, bowled her sanctioned perfect game on QubicaAMF String Machines at the Airport Bowl during the YBC (Youth Bowling Club) League on 26th February.
Read more